Week 14:
April 2nd to April 8th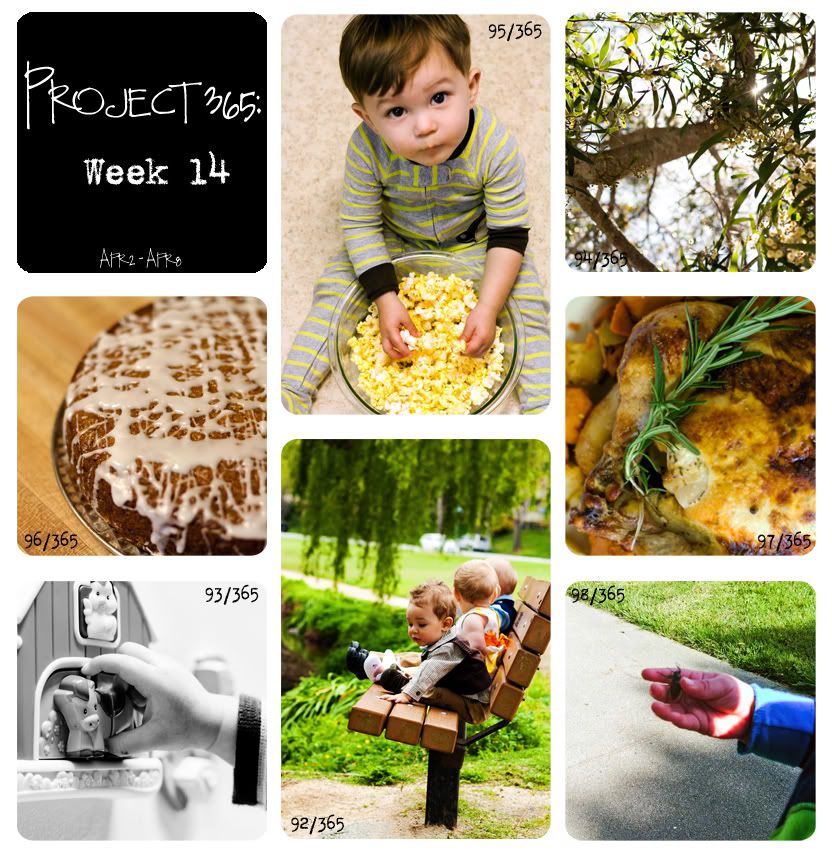 92 My first paid photoshoot: Three adorable babies
93 Nathaniel's new
magnets
; he loves to dance with the music especially when he correctly pairs the animal
94 It has been warm and beautiful the last few days so we have been spending a couple of hours outdoors. This the tree at our front yard.
95 Nathaniel's first encounter with microwavable popcorn (it was free when Hubby was at Blockbuster). I had forgotten how greasy they are and how buttery the house smells after popping. Nathaniel didn't like them as much as homemade popped popcorn but he sure had fun playing with it.
96
Spiced Carrot Cake
I brought to church that evening
97 Herb and Cheese-Stuffed Roast Chicken; I had to gut and clean a fish a couple of weeks ago (by accident! Didn't know it wasn't already done) so why not challenge myself again in the kitchen by roasting a whole chicken? The verdict: it was delicious!
98 Nathaniel picked up a beetle! He is such a boy. (photo taken with iPhone)
Linking up to: