Week 15:
April 9th to April 15th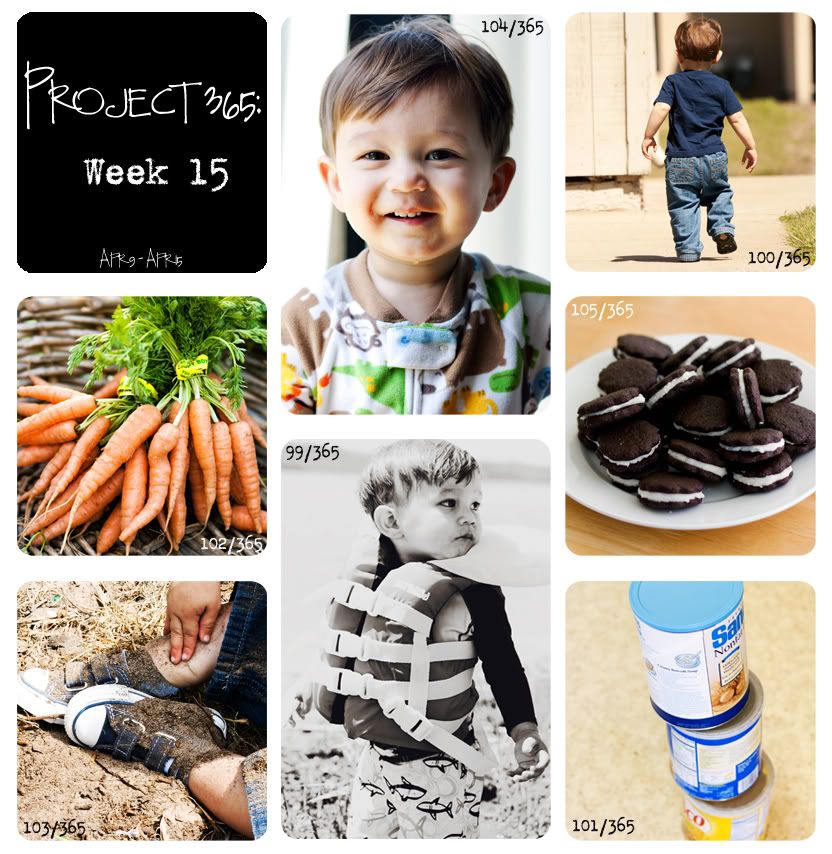 99 A trip to Lake San Antonio with church friends (see
part 1
and
part 2
)
100 SOOC photo. I love the warm, vintage look of it; when in reality, it was actually because Nathaniel moved from a "cloudy" spot to a "sunny" spot.
101 Awesome stacking creating a leaning tower by a 16 month old
102 Cute, little baby carrots at the Farmer's Market
103 Boys =
dirt and mess
104 Precious little boy (enjoying a delicious cantaloupe)
105 Homemade Oreo cookies. Recipe found
here
.
Linking up to: