Week 16: April 16th to April 22nd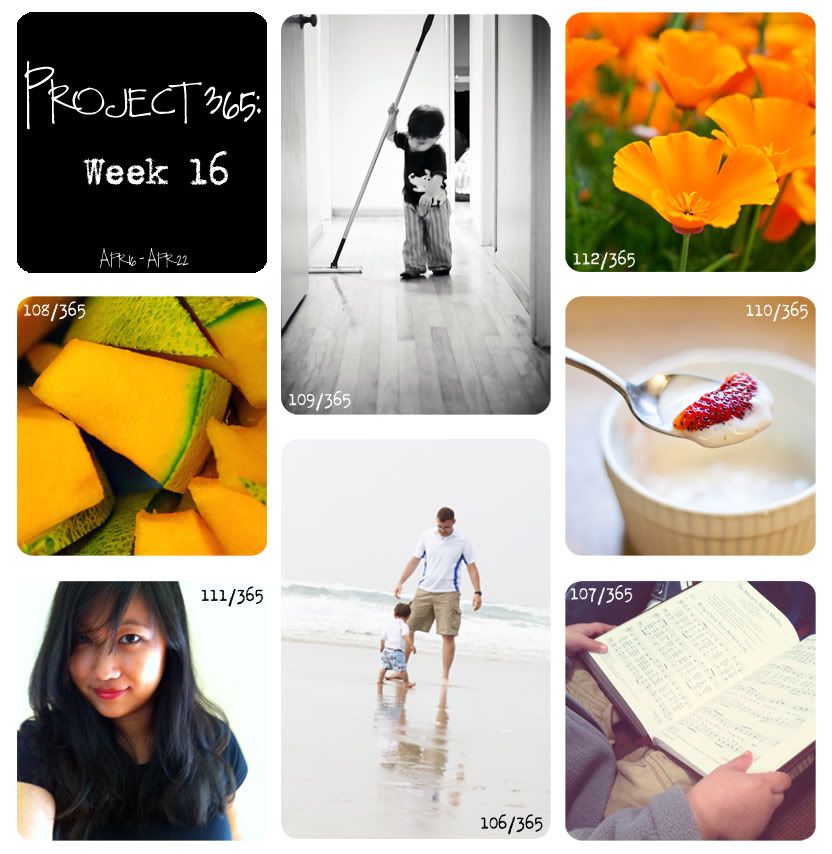 106 Spent a day playing in the sand, walking by the beach and enjoying the company of family and friends at the Asilomar Beach (see
part 1
and
part 2
)
107 Nathaniel holding a song book during the evening service.
108 Sweet, delicious cantaloupe
109 It's not too early to start having your 16 month old do chores :P
110
Homemade Yogurt
111 I need to take more photos of me, even if it means using my iPhone. Also, I wish I'm brave enough to actually wear a bright red lipstick
outside
the house.
112 Nathaniel and I went to Michaels after Ladies' Bible class and we stopped to admire and smell these beautiful flowers on our way back to the car. We repeatedly sang this song, too: "
Smell the pretty flowers, smell the pretty flowers with the nose God gave you.
"
Linking up to: