Week 18:
April 30th to May 6th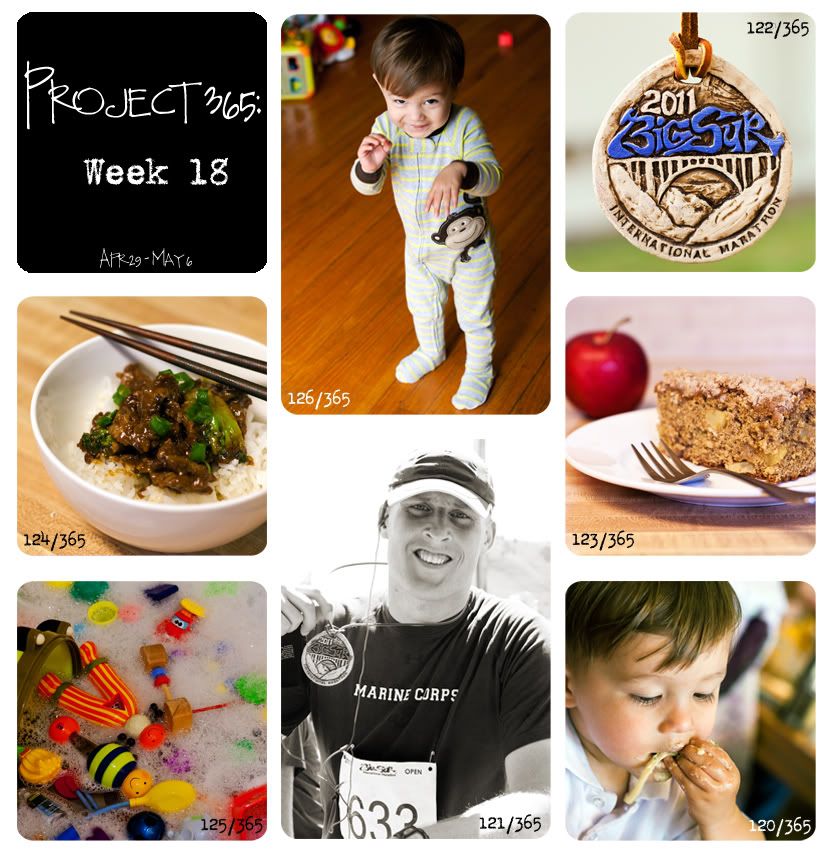 120 Nathaniel eating Fettuccine Alfredo with shrimp and chicken at
California Pizza Kitchen
.
121 Hubby's
first full marathon
! (Big Sur International Marathon)
122 Hubby's medal from his
first full marathon
.
123 Apple bread with streusel topping. Bread recipe found
here
.
124 Mongolian Beef; taste very authentic! Recipe found
here
.
125 Disinfecting Nathaniel's toys with water, vinegar, and dish soap. Nathaniel has been battling a fever since Sunday evening and his fever went as high as 105.5F last Wednesday. His pediatrician said it is just a really bad virus so we deep cleaned the house.
126 Still very sick but I love how silly Nathaniel can still be. He also looks very skinny and probably loosing weight too due to poor appetite for being sick since Sunday evening. Really hoping he gets better soon!
Linking up to: