Week 20:
May 14th to May 20th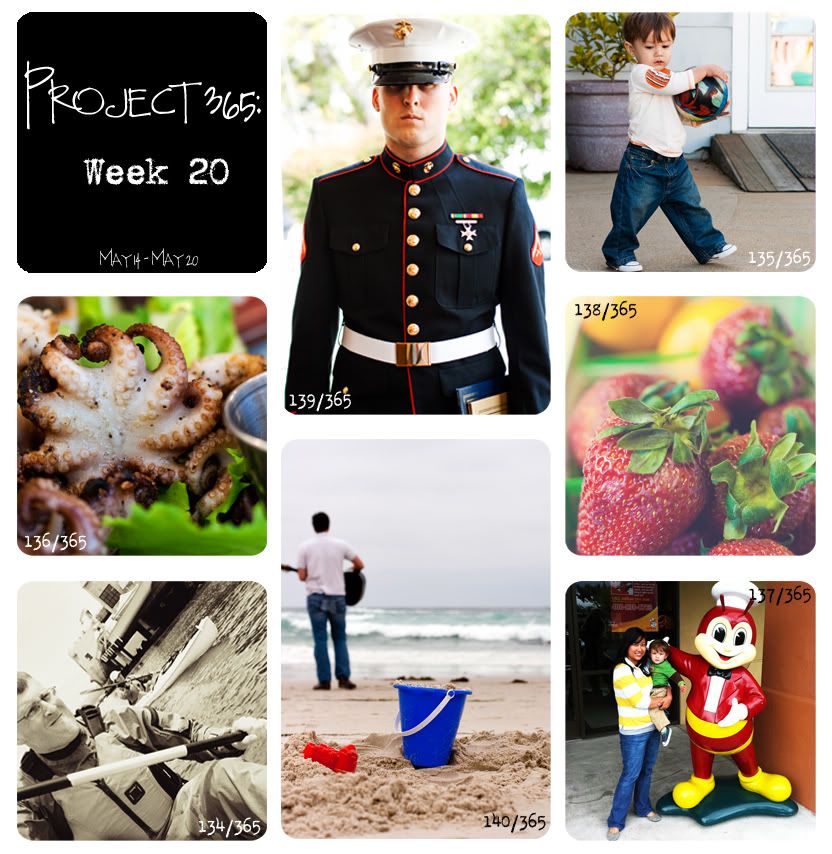 134 Finally used my birthday present from last year and went kayaking with Hubby; we saw so many sea creatures and birds up close.
135 When did he become a toddler and stopped being a baby?
136 Third year wedding anniversary dinner date at
Monterey's Fish House
: Oak-grilled baby octopus for appetizer. All of the food were soooo delicious!
137 Stopping at Jollibee for lunch after picking up my mom and Hubby's best friend at the airport in San Jose.
Jollibee
is a very well known Filipino fast food restaurant.
138 Fruit from the Farmer's Market the day before. We weren't able to hang out and walk around due to the rain. So we quickly bought food and brought the goodies at home.
139 Hubby's DLI
graduation
(with honors and Associate's Degree in Arabic)
140 Last trip to Asilomar Beach with my mom and Hubby's best friend
Linking up to: