Week 26:
June 25th to July 1st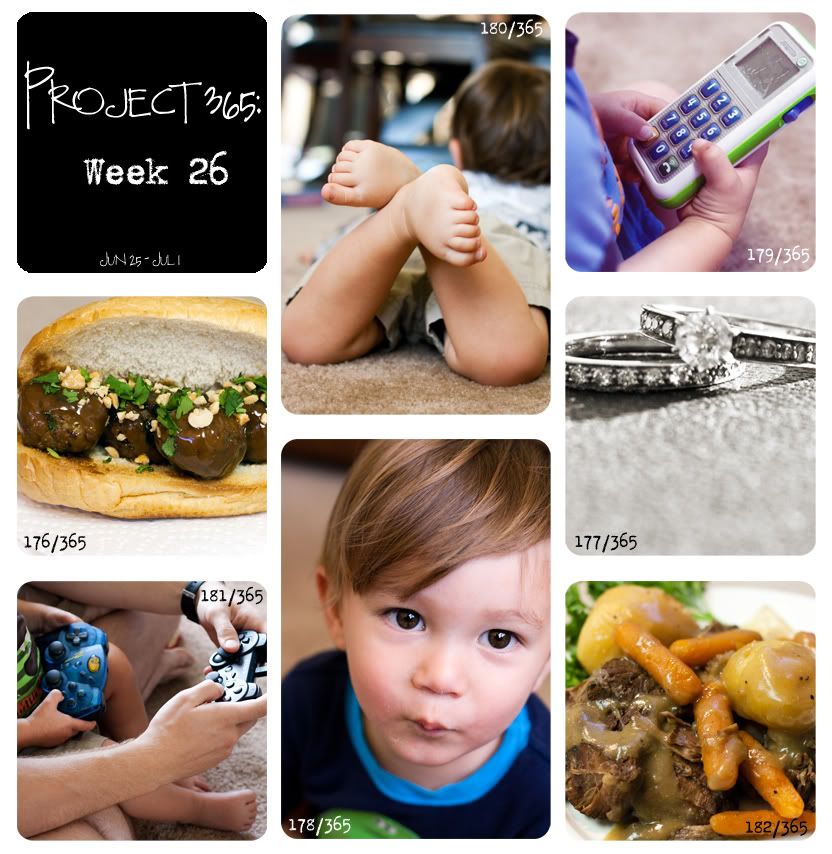 176 Turkey Meatballs with Sweet Peanut Sauce served "
bánh mì
" style; it would have tasted really well with the veggies!
177 My engagement and wedding rings
178 I was trying to capture Nathaniel's natural highlights and he looked up to give me this kissy face :)
179 Chubby fingers
180 Chubby feet
181 Hubby and Baby playing Little Big Planet. Nathaniel
thinks
he's playing, too; His controller is actually broken.
182 Garlic Pot Roast. One would think I would not choose to cook recipes that requires the oven to be turn on for hours because of this Texas heat. Ha! It was worth it!
Linking up to: