Week 27:
July 2nd to July 8th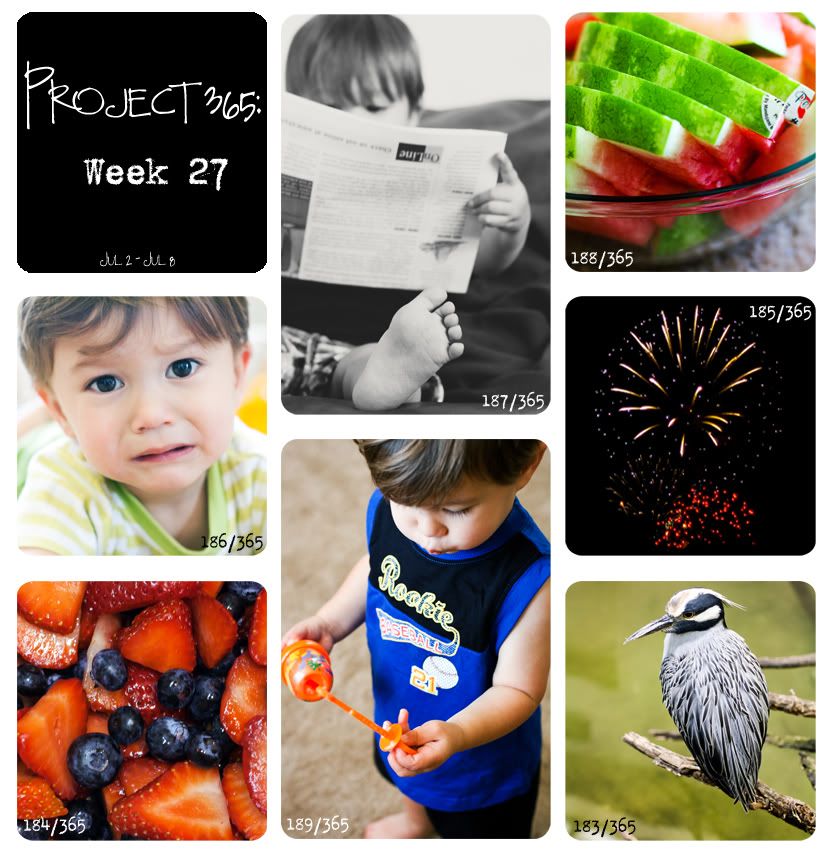 183 We went to the
Abilene Zoo
over the Fourth of July weekend.
184 The red and blue part of our red, white, and blue dessert for the 4th of July (white: ice cream). Nathaniel refused to eat the sliced strawberries because they didn't look like "real" strawberries.
185 Fireworks at Lake Nasworthy. This was Nathaniel's first time to see a fireworks show and he loved it. Best part: his little voice going, "Cooool!"
186 Cranky butt!
187 Meticulously "reading" a newspaper
188 My favorite fruit. Nathaniel loves watermelon, too and his diaper shows it.
189 Blowing 'bu-bbas' (bubbles); When Nathaniel gets bored popping the bubbles with his hands, he catches them with his tongue like they are snowflakes.
Linking up to: