Week 30:
July 23rd to July 29th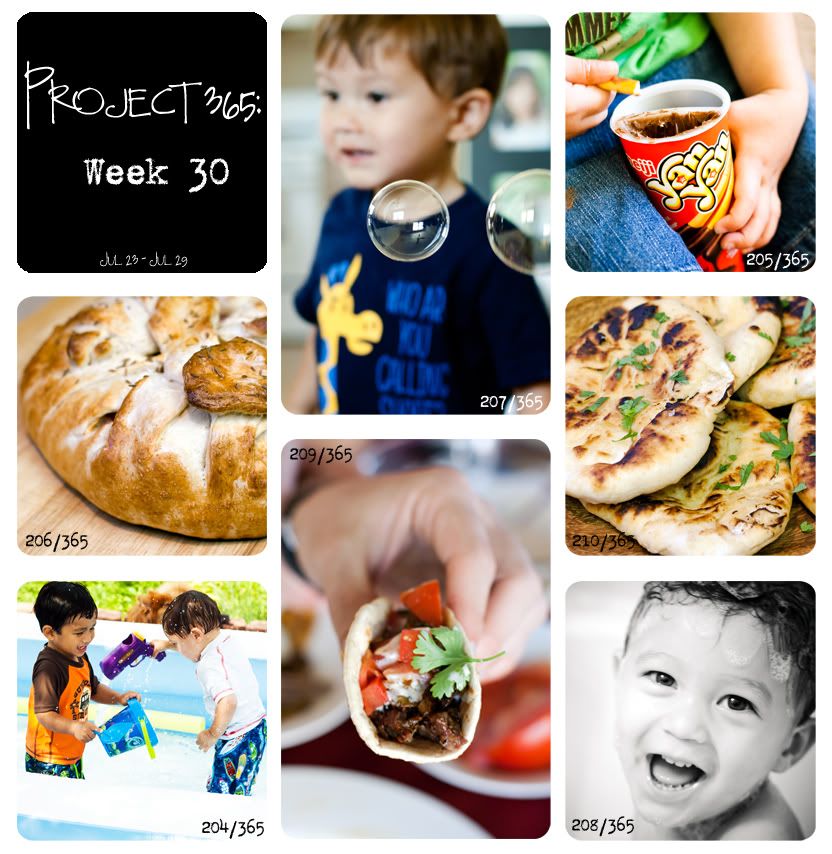 204 Last day in Indiana before flying back to Texas that evening. The cousin-boys had a great time playing in the water, complete with pool-side service of watermelon and milk :)
205 Nathaniel enjoying one of my favorite childhood treats:
Yan Yan
. Biscuit/cracker-type sticks that you dip in chocolate. Yum!
206 Reuben Loaf; recipe from Hubby's maternal grandmother.
207 Playing with 'bu-bba' (bubbles)
208 Bathtime cutie
209
Grilled Skirt Steak Gyro
; a must weeknight dinner for busy families!
210 Homemade Naan bread that I served with (also homemade) Chicken Tikka Masala and Tumeric rice. There's no Indian restaurant here in San Angelo so I had to take matters into my own hands.
Linking up to: