Week 33:
August 13th to August 19th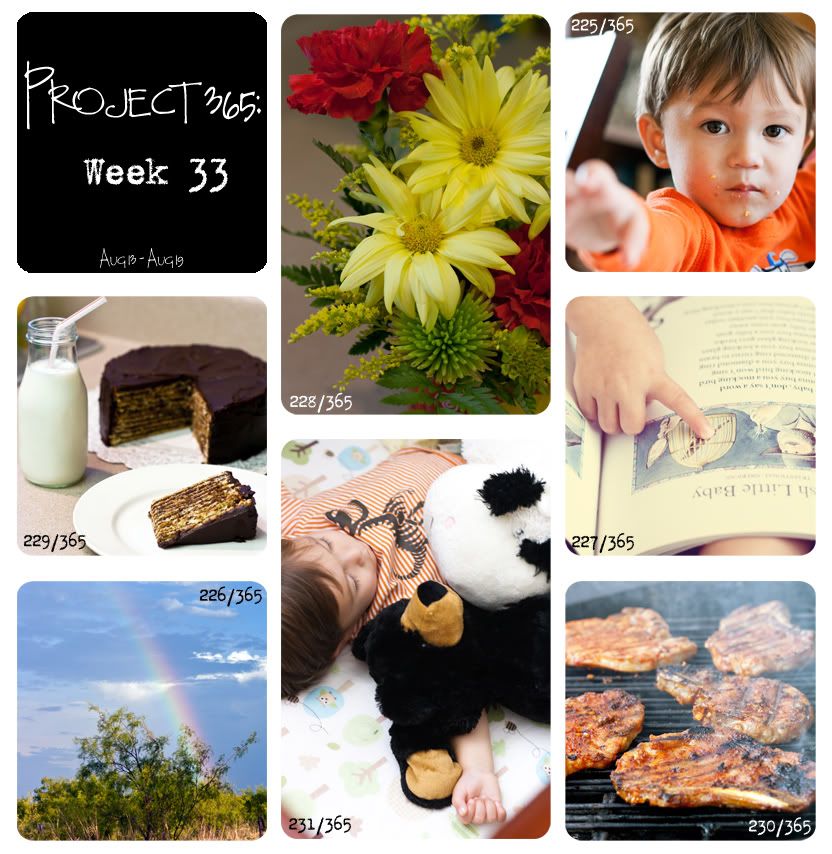 225 "My turn to take your picture, Mama!"
226 Beautiful rainbow after a well accepted-rainy weekend
227 Pointing at a "burrd" (bird) in his "uuk" (
book
)
228 Flowers from Hubby for my 26th birthday
229 Dobos Torte (10 layers); my 26th birthday cake. The picture is not the best but this cake is soooo decadent. Recipe found
here
.
230
Grilled Pork Chops with Spice Paste
; so delicious!
231 Nathaniel wanted to nap with his teddy bear and pillow-pet cow.
Linking up to: