Week 41:
October 8th to October 14th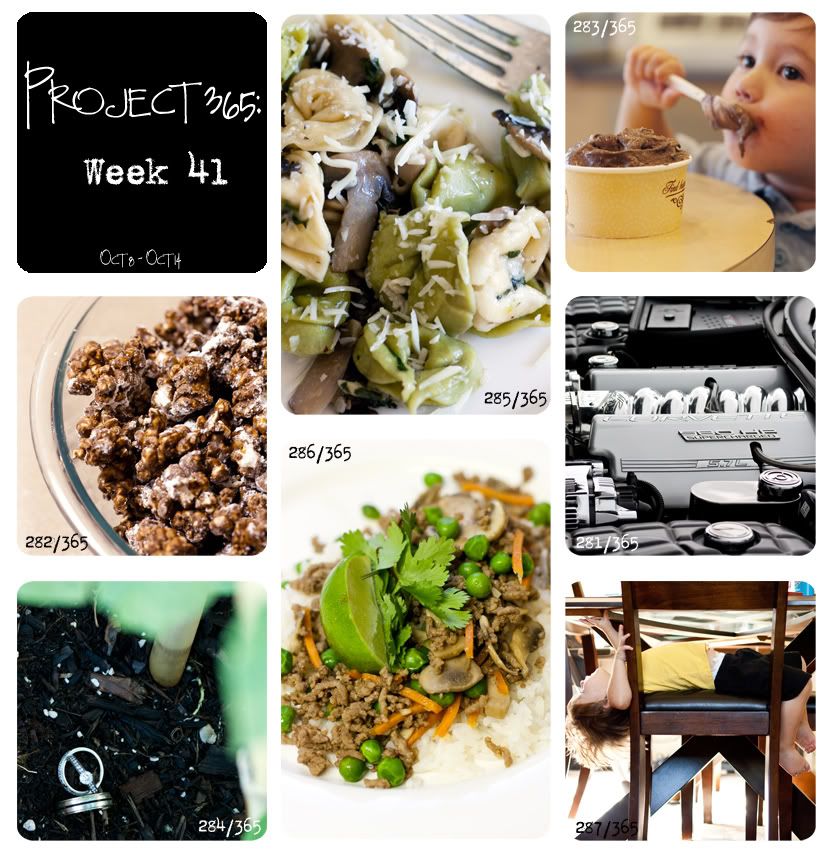 281 We went to a
car show
but didn't get to stay very long since it started raining.
282 Chocolate and Peanut Butter Popcorn aka Reese's Peanut Buttercup Popcorn aka Poppy Chow. So sweet and yummy! Recipe found
here
.
283 Enjoying an ice cream from Marble Slab
284 Our wedding rings
285 Tortellini with Mushroom Sauce. Hubby and Toddler loved it! Recipe found
here
.
286 Thai Beef with Chiles and Basil over Coconut Rice. Such a great way and unique way to cook ground beef. Recipe found
here
.
287 Just...
hanging
.