Week 42:
October 15th to October 21st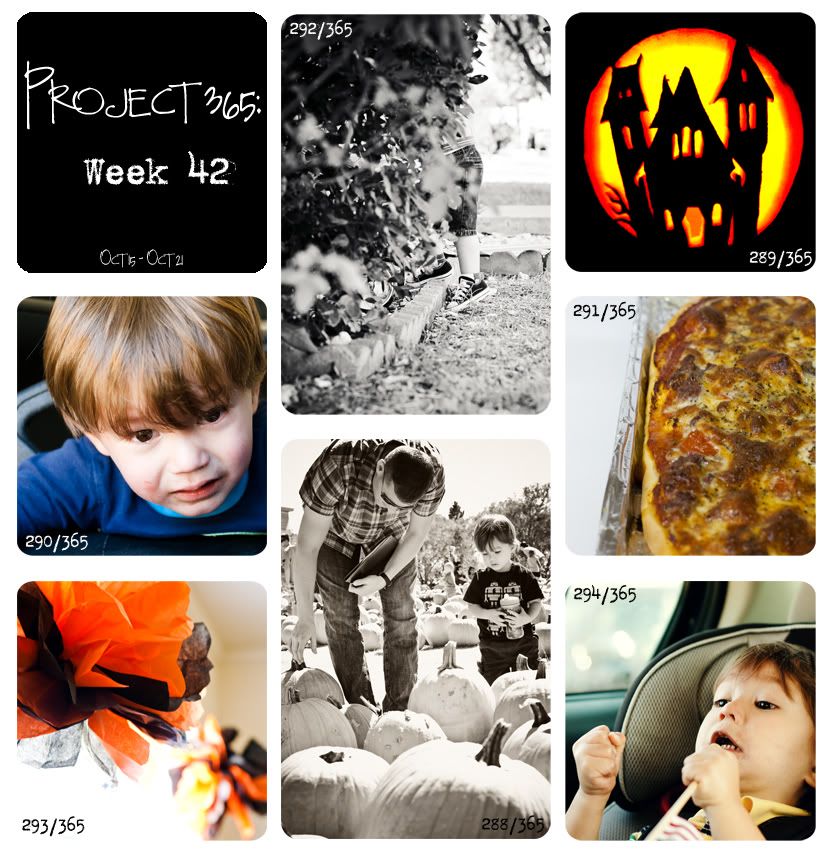 288 Hubby and Toddler picking a pumpkin at the
pumpkin patch
289 One of our four
carved pumpkins
290 Nathaniel got stuck on his Daddy's computer chair. And yes, I took a picture first before helping him :) (He was fine!)
291 Hamburger and Grape-Tomato Pizza (homemade dough)---really delicious! Recipe found
here
.
292 Adventurous toddler feet.
293 I started making the decorations for my
Halloween Party for the Little One
294
"Gigil"
A Filipino word with no English translation; it means:
trembling or gritting of the teeth in response to a situation that overwhelms your self-control
.