Week 48:
November 26th to December 2nd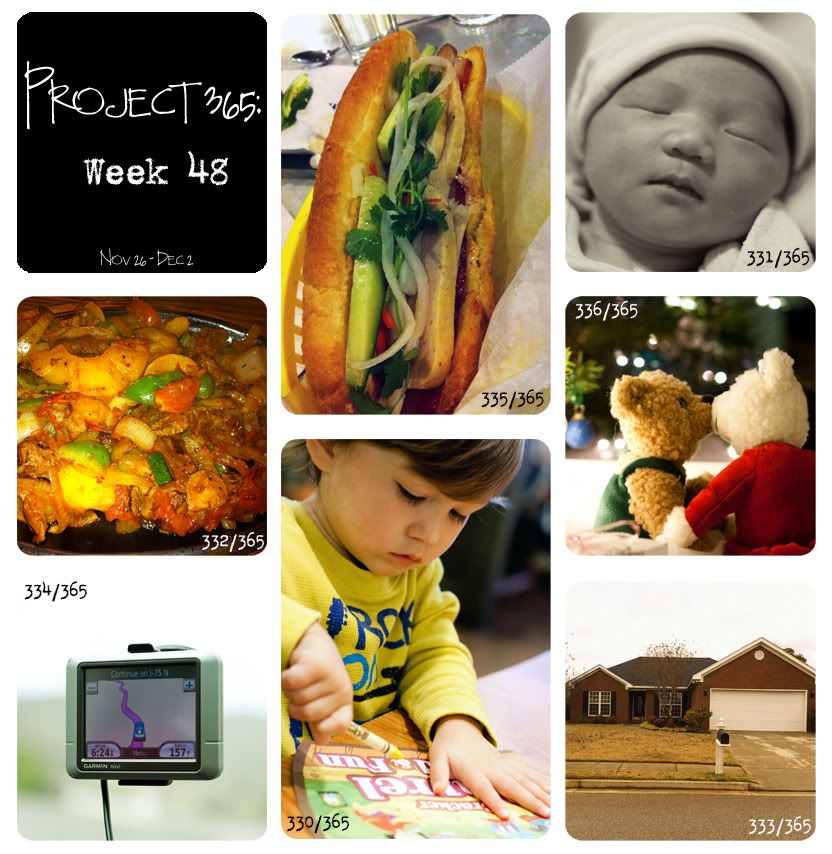 330 Lunch at Cracker Barrel during our drive from Carthage, MO to Indianapolis, IN
331 My beautiful niece Isabel (two days old)
332 Hubby and I drove down to Grovetown, GA to purchase a house. For the entire trip, we only stopped to get gas and to use the bathroom so we were starving by dinnertime.
333 Our first home!
334 Driving back up to Indiana.
335 Hubby's super spicy Banh Mi at my favorite Vietnamese restaurant.
336 Hallmark's Kissing Bears at my sister's house.